The best education comes from having the best teachers.
We know a thing or two about dentistry. The dental assisting school was founded by Cumberland Pediatric Dentistry and Orthodontics (CPDO), formed by a group of dentists with the mission to provide quality dental care. They, along with a several other general and pediatric dentists, come from all walks of life to bring you the best dental knowledge and discipline you'll find in Tennessee.
However, being a great instructor comes with its own set of skills. Our teachers have worked and gathered experience from a variety of dental practices, and have trained and instructed many other dental assistants. They have trained some of the best in the field, and now they're ready to teach you!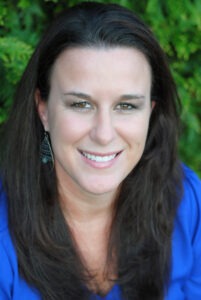 Clinical Director, Partner
General Dentist
Dr. Jantzen is a graduate of Middle Tennessee State University with a degree in Business Finance. After graduating from MTSU, she chose to pursue a career in dentistry and obtained her dental degree from Meharry Medical College. Dr. Jantzen went on to receive additional training in pediatric dental techniques at the University of Alabama School of Dentistry.
Dr. Jantzen has been with Cumberland since February 2014. She is currently a member of the American Dental Association, Tennessee Dental Association, and the American Association of Women Dentists.
A Middle Tennessee native, Dr. Jantzen still resides here with her husband, Matthew. In her free time, she enjoys attending hockey and football games, concerts, and traveling. Dr. Jantzen enjoys getting to have fun at work and making visits to the dentist as easy as possible for her patients. She feels most rewarded by knowing that she is helping her patients be more confident and proud of their smiles!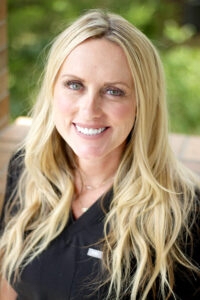 Dental Assistant
"l am a mom or two very busy, sports-loving boys and I have been married to my wonderfully supportive husband for 13 years in August. In our free time we love to get outdoors and attend just about any sports event (roll tide!).

With nearly 20 years experience in the field of dental, my passion for all thing dentistry has only grown. Having worked in most dental specialties, I have come to realize that I love the role of instructor the most. Working in the classroom not only allows me the opportunity to share my enthusiasm with the next generation of dental experts, but to also stay up to date on the most recent advances in this amazing field."
Who You Will Also Meet...
Dr. Brent Miller, DDS
Partner, General Dentist
Dr. Pete Wojtkiewicz, DMD
Partner, Orthodontist
Dr. Jennifer House, DMD
Partner, Pediatric Dentist
Dr. Jack Stalker, DDS
Partner, Pediatric Dentist
Dr. Felix Vincent, DDS
Partner, Pediatric Dentist
Dr. Chastity Rucker, DDS
Partner, Pediatric Dentist